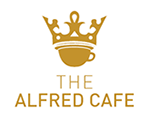 OPEN MONDAY-FRIDAY 6AM-8PM and SATURDAY-SUNDAY 6:30AM-7:30PM
We don't consider serving great food as a job. It's a passion. We pride ourselves on serving the highest quality food and exceptional service to our customers.
If you are a business and are ready to order, please feel free to use our Online Form (https://catering.thealfredcafe.com.au). Orders under The Alfred Hospital, Alfred Health or Monash University's cost centre must be placed using the forms below.
Download our Healthy Choices Menu and Standard Catering Menu.
Healthy Choices Catering Menu
​

Standard Catering Menu
​

The Alfred Catering Request Form
​

Monash Catering Request Form
​

03 9076 8245

info@thealfredcafe.com.au

FIND US
The Alfred Hospital
23-81 Commercial Rd, Melbourne VIC 3004